VanParksVision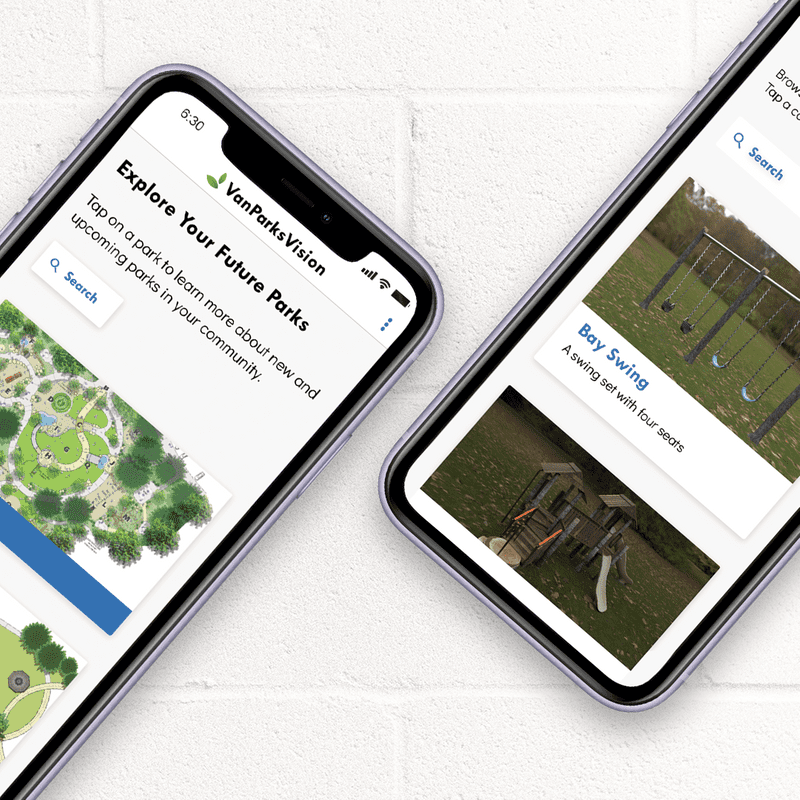 What?
VanParksVision is a mobile app that uses augmented reality to reimagine upcoming Vancouver, Washington parks.
Why?
The City of Vancouver, Washington launched an initative called Project Play in order to rebuild a popular playground in the city known as Marshall Park. They were partnering with a non-profit known as Harpers Playground in order to rebuild it, and they wanted to raise awareness of the project and gain community support. They city came to the team I was a part of to create a multi-media experience that was more interactive than architecture illustration they currently had.
How?
The app was build using React Native so we could have a cross platform experience. For the augmented reality features, we used an open source library known as ViroReact.
Our larger team was broken down into smaller departments with different responsibilities. I was the head of the development team, where I managed 5 developers which were responsible for building the app and the promotional website for the project.
Read more about the process and work of the other departments on this project at the VanParksVision case study.
---